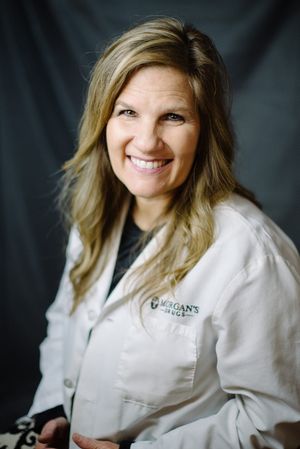 Becky Morgan
Rebecca Bolin Morgan was raised on her great-grandfather's land between Springfield and Neeses, SC known affectionately by her as Bolin Mill Pond. She graduated first from USC Aiken as an elementary school teacher, then went to USC College of Pharmacy second to pursue her husband's family's business. She is married to Rufus Morgan, II. He is named after his grandfather, also a pharmacist, who started the first Morgan's Pharmacy in 1939. Becky, as friends and family know her, can be found on any given day at one of the pharmacies taking care of patient needs and moving the pharmacies forward in a challenging healthcare environment. Becky has 3 daughters, Rachel, Rebecca Zorn (Russell), and Roxanne Still (Trent), and 3 grandchildren that she simply adores.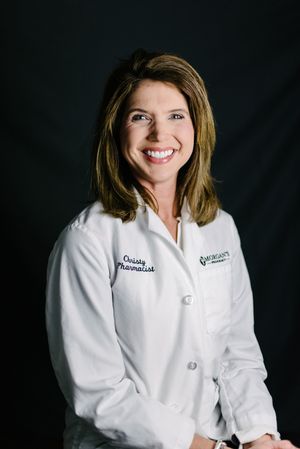 Christy Bolin
Christy Bolin is a graduate of the University of SC College of Pharmacy and has been practicing pharmacy for nearly 22 years. She came to love pharmacy in the tenth grade when she started working at the independent pharmacy in her hometown after school. Christy is passionate about independent pharmacy and people. She believes that the community pharmacist is a vital part of the healthcare team. Born and raised in Norway, SC, Christy and her husband Davey moved to Lexington 16 years ago. The couple has two boys, 16 and 13, who keep them really busy! When Christy isn't at the pharmacy you will probably find her at a basketball game or shuttling the boys to various extra curricular events. Christy and her family are active members at their church and enjoy working with the youth there.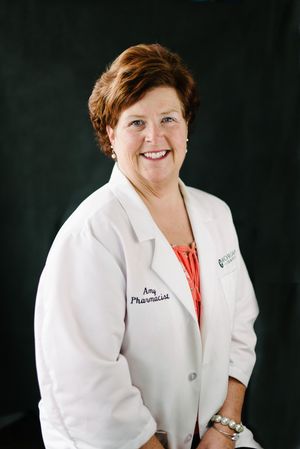 Amy Zorn
While working for an independent pharmacy during my pre-pharmacy years of college, I acquired a passion for the independent pharmacy setting.
After graduating from the University of South Carolina- College of Pharmacy in 1996, I began working at Daniels' Pharmacy in Denmark, SC, where I worked for 21 years. During those 21 years, I also worked at Victory Veterans House, Barnwell County Hospital, and Fairfax Pharmacy. In 2015, I began to fill in at the Morgan's Pharmacy stores and in 2017 took a full-time position at Morgan's Drugs in Williston, SC. At this time, I became a certified immunizer.
I married James Still in 1998 and have two children, Garyn (12) and Tanner (7). I enjoy my time outside of the pharmacy at church and with my family and friends.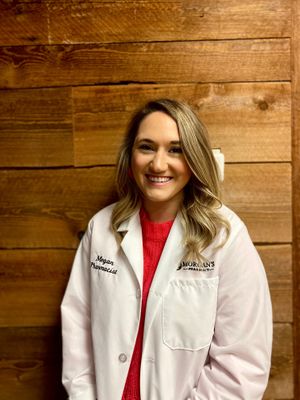 Meg Carter
Meg Carter was born and raised in Lexington, SC. She attended the University of South Carolina College of Pharmacy where she received her Doctorate in Pharmacy in 2015. She fell in love with pharmacy her senior year of high school when she started interning at Morgan's Pharmacy in Gilbert. She has a passion for chronic care management and educating patients on their medications. She is a certified immunizer. When she is not working at the pharmacy you can find her spending time with her friends, family, and her puppy, Mabel.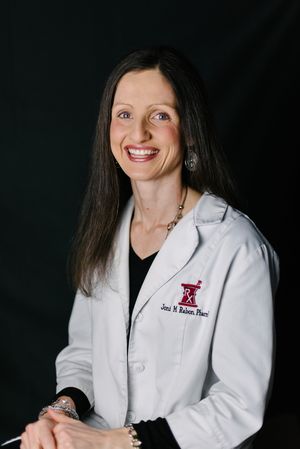 Joni Rabon
Joni Rabon fell in love with independent pharmacy working right here at Morgan's. She has worked here since 1998 and has been a Pharmacist at our Broad St location since earning her Doctorate of Pharmacy from the University of South Carolina in 2004. She has a passion for diabetes care and focuses on providing diabetic footwear and blood glucose monitoring training to our patients. She also delivers Medication Therapy Management Programs to our Medicare patients which gives the patient education and support and is certified to administer Immunizations. Joni grew up in the Gilbert community and feels blessed that she is able to serve the patients in the town she has always called home. She is married to Tim Rabon and have 3 children, Annie, Asher, and Archer.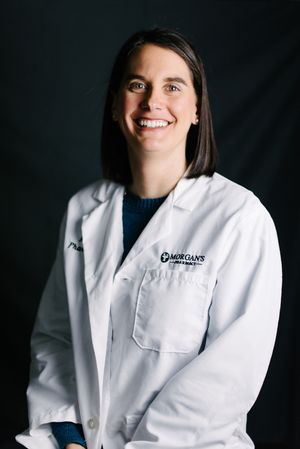 Megan Jaco
Megan Keisler Jaco was born and raised in Gilbert, SC. She attended the University of South Carolina where she received her Doctorate in Pharmacy in 2007. Megan has experience in geriatric, nursing home and retail pharmacy. She is a certified immunizer. Megan is married to Matt Jaco and has 3 children, Caroline, Hannah, and Thomas.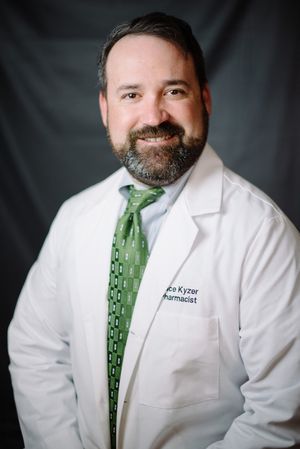 Jace Kyzer
Jace Kyzer graduated from the University of South Carolina College of Pharmacy in 2007. He is a lifelong resident of Lexington county and currently lives in Gilbert, SC. He is married to Leanne Kyzer who is also a pharmacist working in a community pharmacy. He is the proud father of two amazing kids, Charlotte and Tucker. When he is not working at the store you can usually find Jace spending time with the family or fishing on Lake Murray. Jace is a certified immunizer. He enjoys meeting customers and helping with recommendations, questions, or concerns.